Welcome to the Heffy Doodle and Newton's Nook Designs Collaboration Blog Hop!
Design Team members from both companies are sharing inspiration using products from both companies!
I decided to make some gift tags using the Llamazing Llamas stamps from Heffy Doodle with the Christmas Cocktails stamps from Newton's Nook Designs. I have a video of the process if you'd like to see exactly how I made these. You can watch it here or over on my
YouTube Channel
.
Giveaway Details:
To be entered to win the giveaway, all you need to do is comment at each stop along the Blog Hop!
Newton's Nook Designs will be giving away $35 and Heffy Doodle will be giving away £25 to their respective stores! Be sure to comment before 11:59 PM EST on Dec 28th to be entered to win!
Each company will post their random winner on Dec 29th at 10AM EST! Make sure to check the Heffy Doodle Blog and Newton's Nook Designs Blog to see if you're a winner!
(Optional: You should have come from [link to person before you in the hop] and the next stop is [link to next person]. )

Blog Hop Lineup:
Cassie Trask <-- you're here!
Thanks for stopping by!
Cassie
*affiliate links are used whenever possible at no additional cost to you. . .thank you for your support!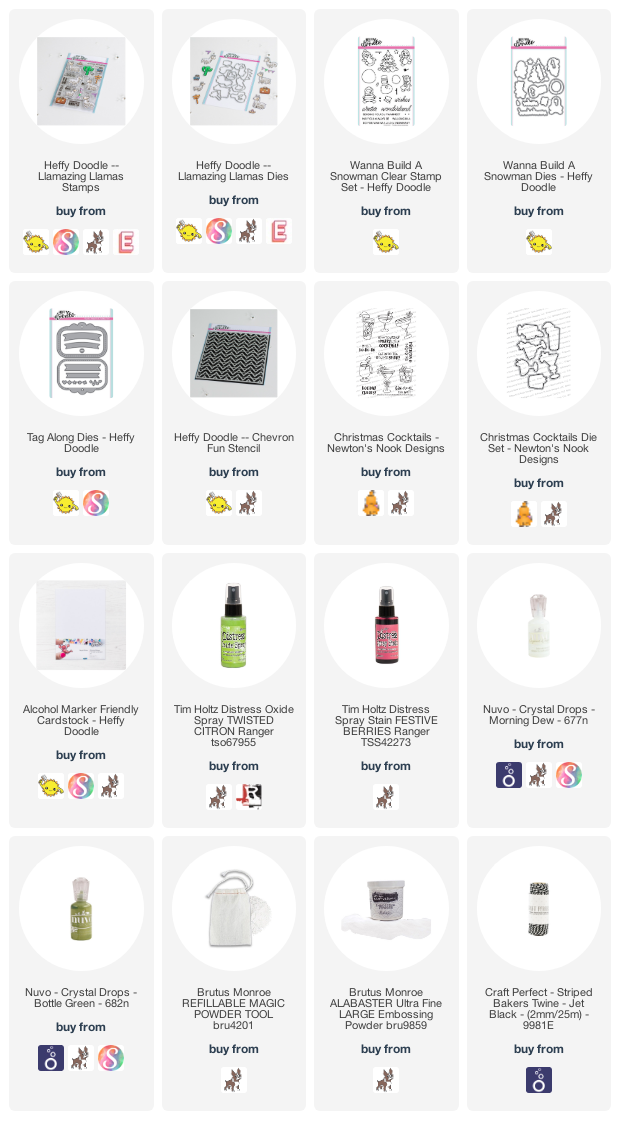 text-align: center;">